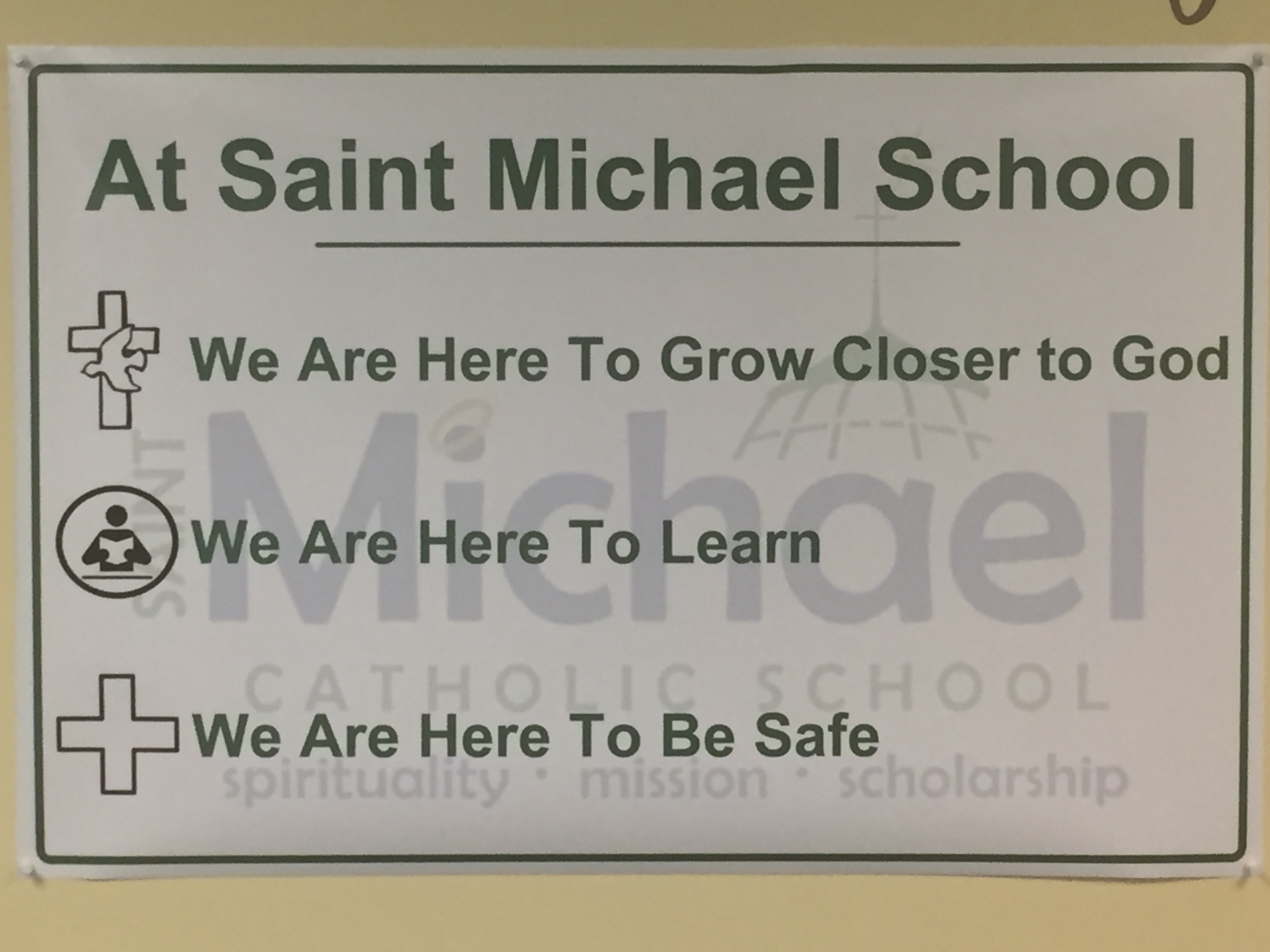 "I am a child of God."
These words, coined by our founding pastor, Msgr. Thomas Scannell, encapsulate the Catholic education Saint Michael School strives to provide for our students. As a Catholic school in the Diocese of Arlington, Saint Michaels provides a faith-filled education rooted in the traditions of the Roman Catholic Church.
Saint Michael School was originally staffed by the Sisters of the Immaculate Heart of Mary, and we still carry on the rich traditions of that community. As a symbol of our commitment to the rich traditions of the IHM Sisters, every year we consecrate the school to the Immaculate Heart of Mary at our Back to School Night.
Our teachers ensure religious teaching is not limited to religion class, but is included and modeled in every classroom, educational opportunity setting, and all aspects of the day. Our school day begins with faculty and staff prayer in our faculty room, followed by an assembly where we all come together to pray, read the Gospel, and offer intentions as a community. Our students pray before each class, pause prior to lunch to pray the Angelus and grace for our meal, and pray the Act of Contrition at the end of the day before dismissal.
Each week, faculty, staff, and students, including preschoolers, come together to celebrate Mass on Fridays. Depending on the Liturgical Calendar we observe Holy Days of Obligation and other Catholic traditions such as Stations of the Cross, Adoration of the Blessed Sacrament, and the rosary; these are all a vital part of our students' spiritual formation. Our students receive the sacrament of confession monthly following Mass, and it is made available to all students prior to any extended breaks.
Our mission as a school is to give every child the faith and academic foundation needed to grow and live in the modern world without abandoning our Christian values. We challenge our students to live the gospel teachings in all interactions and to set faith into action by serving their communities.