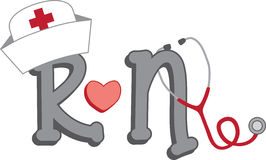 Veronica Jarvis, RN
703-941-9482
roni.jarvis@stmikes22003.org
The following students need to have the Commonwealth of VA Health Form on file in the clinic at the start of the school year in August:
All PK students new to the school
All kindergarten students
All new students to the school (grades 1-8)
***Remember to make a copy of the form for your records before submitting it to the school.
All 7th-grade students must show documentation that they received the Tdap booster and the first dose of the meningococcal conjugate vaccine.
MEDICATION AUTHORIZATION FORM
There are no stock medications kept in the clinic.  All medications for the students need to be brought from home.  For all medications prescribed by a health care provider, (except for EpiPens or Inhalers), or over-the-counter medications, please print and complete the Medication Authorization Form.  If it is a medication prescribed by a health care provider, the provider must complete Part II of this form.
EPINEPHRINE AUTHORIZATION FORM AND ALLERGY TREATMENT PLANS
For students with allergies that use an EpiPen, please download and complete the Epinephrine Authorization Form,  Severe Allergy & Anaphylaxis Action Plan and Treatment Authorization Form, and Antihistamine Authorization.
For students with allergies that use only Benadryl, please download and complete the Antihistamine Authorization Form.
Asthma Medication Authorization Forms
For students with asthma, please download and complete the Inhaler Authorization Form and the Virginia Asthma Action Plan.
CLASS CELEBRATIONS/ TREATS BROUGHT FROM HOME
If you are sending in a class treat during the school year, please speak with your teacher before the event.  When providing a class treat, a purchased item is preferred so that ingredients can be checked.  Also, healthy snacks are preferred rather than sweets.  Some healthy snacks/treats are fruit cups, cut-up vegetables, popcorn, goldfish crackers, bagels, pretzels, baked chips, low-fat yogurt.
MEDICATION PROCEDURES
For the safety of all the students, do not put medicine in your child's lunch box/bag or backpack for self-administration.  Medicines that are sent to school in any container other than the original, such as in baggies, jars, envelopes, etc. will be held in the clinic and not administered.  To give any medication without proper identification is a danger to your child and we cannot be responsible for administering medication unless our policies are followed.  All student medication will be kept in the clinic or office unless a doctor note is brought in that states the student may carry the medication.  Preschool Medications – All preschool medications will be kept in the child's preschool classroom.
SICKNESS/ABSENCES
In fairness to your child and the rest of the school community, please provide care for them at home if they are ill.  Do not send them to school when they are not well, they cannot function properly and may be a source of illness to others.  Students must be fever-free (temp 99.9 degrees or less, without fever-reducing medication) for 24 hours.  Student absences must be accounted for by a note or email to the nurse/classroom teacher or front office stating the reason for the absence.  If your child contracts a communicable disease, i.e., chickenpox, please inform the school office or clinic immediately.