Mrs. Nary (Preschool 3)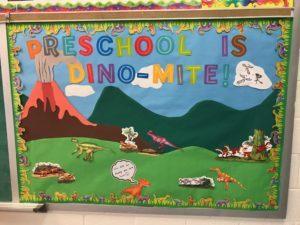 February 26, 2018
Dear Preschool Families,
We had a very busy week last week. We really enjoyed learning about the traditions associated with Lunar New Year. The children had fun making their dragon puppet and dog mask. We worked on our cutting skills making our Chinese lantern. Mr. Cinalli was very pleased with our performance during the safety drill on Wednesday. We passed with flying colors! Mr. Cinalli gave everyone a "well done" sticker. Some of the children even asked him when we were going to do it again. I guess it's all in how something is presented. The drill ended up being a positive activity for the children while still getting what we needed accomplished.
This week we will have two stories, both about turtles. The first story is "La Tortuga" which is a Mexican folk tale. The other story is "The Tortoise and the Hare." We will study the letter T and learn about turtles in science class. In Religion we will begin learning about the Stations of the Cross. In math we will review our numbers.
Please keep an eye on the ever changing weather to make sure your child is properly dressed for whatever weather we end up having. Please send in your reregistration forms as soon as you can and don't forget to recommend us to friends and family who may have preschool age children. Thank you for your support.
Kathy Nary
Prek3 Teacher