Mrs. Nary (Preschool 3, Lambs)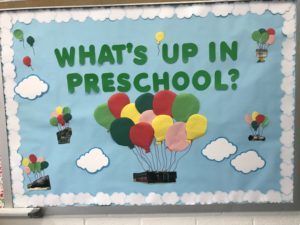 November 12, 2018
Dear Preschool Families,
Thank you to all the parents who came out for the parent teacher conferences. I enjoyed meeting with you and getting to know you and your children better. Thank you for those who came out for our first Chuck E. Cheese fundraiser on Friday night. It was a lot of fun and we had a pretty good turn out. Last week we had fun learning about the jungle or the rain forest and some of the interesting animals that live there. We also began our study of Thanksgiving by reading some stories and making pilgrims. This week we will continue working on Thanksgiving by learning about Native Americans and having some related crafts.
This week we will also read stories involving the number 3 such as "The Three Pigs" and "The Three Billy Goats Gruff." We will start off with "The Three Little Kittens." In Math we will review the number 5 and start on the number 6. In Science we will learn about weight using a pan balance. In Religion our focus will be on the importance of the gifts that God gives us and those we can share with others.
A big thank you to everyone who donated to our food drive. Thank you especially to those who donated more than once. You are all so generous. St. Michael School collected a lot of food for the ACCA Food Bank. Our next big school project is the Turkey Trot. Don't forget to send in your forms and order your T-shirt if you want one. The children really enjoy the Turkey Trot and we raise a good amount for the school. Also we are collecting new winter hats and gloves for the homeless. We will have a half day on Wednesday, November 21 and no school on Monday, November 26 for the Thanksgiving holiday. One more note to keep in mind, if snow should appear we follow Fairfax County Schools for delays and school closings. Thank you for all your support.
Kathy Nary
Prek3A Teacher