Mrs. Nary (Preschool 3)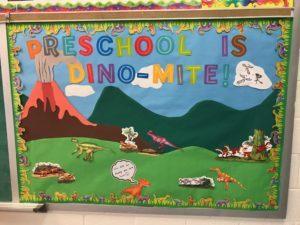 October 16, 201
Dear Preschool Families,
Our week of fire safety went well. The children enjoyed learning about stop, drop and roll. We also learned about when and how to call 911 and many things about the lives of firefighters. Hopefully the children gained some valuable knowledge.
This week we will learn about the letter G. Our storybook for the week will be "The Gingerbread Man." We will also look at the color purple and talk about same and different and the number 5. In Religion we will learn about making good choices vs. bad choices. We will also learn about the Rosary and Our Lady of the Rosary. In Science we will begin our science program, which is called Lab Learner, with a unit about numbers.
Just a couple reminders, please make sure your child has a jacket when they come to school in case it is chilly on the playground or in the classroom. Please make sure their jacket has sleeves so they aren't cold. Also, please come to the STEM night we are having this week on Thursday night. I believe it starts at 6:00. Everyone is invited, including preschool. It is a family event where the children will get to take part in many fun science activities. Hope to see you there.
Kathy Nary
PreK3 Teacher