Mrs. Nary (Preschool 3)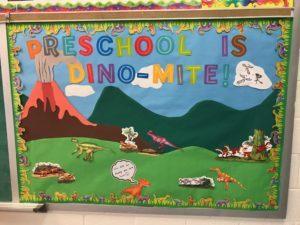 December 11, 2017
Dear Preschool Families,
Christmas is getting closer and we have really been enjoying learning about Christmas and working on our projects. The most fun this past week was when St. Nicholas visited our school. We found a treat outside our classroom in the wooden shoe that we made. It was so exciting!
This week we will continue to learn about the birth of Jesus when we study St. Joseph and learn about the shepherds who visited the stable. Our saints of the week will be Juan Diego and the Virgin of Guadalupe. In Math we will work on the number 8 and the square. Also we will review the concepts of big and small.
On Friday we will have our Birthday celebration for Jesus in the All Purpose Room of the Junior School at 10:30. Please enter the school by the doors near the playground. Ring the buzzer and Mrs. Carlstrom will let you in. Please arrive on time so that you don't miss our show. It is very short. We would also appreciate some help in clean up when we are finished because Mrs. Torres and I will have to attend to the children who are remaining for a full day of preschool.
Friday will be our last day of school before the Christmas holidays. School will resume on January 2, 2018. In case of bad weather St. Michael follows Fairfax County Schools for all weather related delays and closings. Have a blessed Christmas and a happy new year.
Kathy Nary
Prek3 Teacher