Mrs. Nary (Preschool 3, Lambs)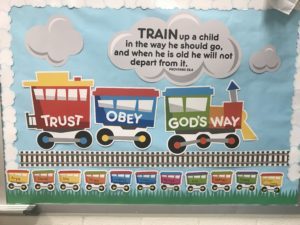 January 24, 2022
Dear Preschool Families,
We are hoping to have a full week of actual in person school this week so that we can all get back into our routine. Thanks to everyone who responded so quickly with the mask mandate form. So far it looks like most everyone is in favor of their children continuing to wear the mask. If you have not sent in your form I have included one in the green folders today for those we have not heard from. Please send it back tomorrow. We are trying to determine if we will have to make changes in the classroom to accommodate non mask wearers.
This week our stories will be Nursery Rhymes. Our book is titled "Jingles, Poems and Rhymes." There are so many fun things to do with nursery rhymes. We will study the letter O and in science study owls. In Religion we will look at families. In math we will continue with the number 8 and begin the number 9.
Next week will be Catholic Schools Week so be on the look out for emails and notes about the activities of the week. We have the food collection and Thrift Store collection for Christ House and many fun things coming up. Thank you for your support.
Kathy Nary
Prek3 Teacher