Mrs. Nary (Preschool 3, Lambs)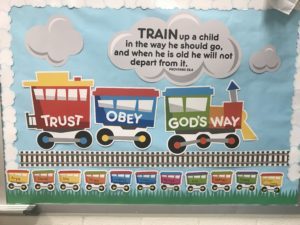 January 13, 2020
Dear Preschool Families,
Despite last week being a crazy week we did get a lot done and we welcomed a new student to our class. Welcome to Ezu and his family. We also successfully made it through our first mass with the whole school. We did pretty well over all. Hopefully our good behavior will continue. Please remember to have your child go to the bathroom before they come to school on Fridays and please don't be late.
This week we will continue with our study of birds and we will review the story "The Nightingale." We will also read "The Emperor's New Clothes." The children will love this story. In Religion we will talk about baptism and in Math we will talk about patterns, and the number 8. In Social Studies we will learn about the circus.
Please continue to watch the weather and the calendar for upcoming events. It will soon be Catholic Schools Week and we have many things planned as a school. Thank you for your continued support.
Kathy Nary
Prek3A Teacher
Parents are welcome to send in a birthday treat for your child's class when it is their birthday but please keep it simple. A cookie or a small cupcake is perfect for them. You may also bring in boxed juice if you would like. We welcome party plates and napkins as well. That makes clean up easier for us. Please do not bring in a full sized cake or anything that is extra messy. We only have 10 to 15 minutes for snack time so we are not equipped to do a full fledged party. Candles are not allowed. Please remember the no nuts rule.  Thank you for your cooperation in this matter.