Mrs. Nary (Preschool 3, Lambs)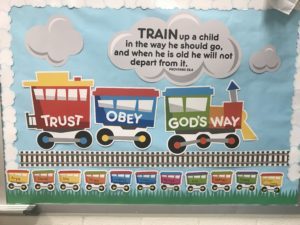 May 26, 2020
Dear Preschool Families,
Tomorrow is our Preschool Graduation Parking Lot Parade. We will start the parade at 10:30. Please come and get your certificates and some fun treats. If you have not already picked up your child's extra clothes this will be your last opportunity to get them. I will not be mailing these out. Friday will be our last day of school so be on the look out for a couple more zoom invitations for Thursday and Friday. I look forward to seeing all of you tomorrow.
Kathy Nary
Prek3A Teacher
Here is the link from Mrs. Wenger for Wednesday as well for Library time:
Here are some good websites that you can try out at home.
Catholicicing.com
Catholicmom.com
drjean.org
Funbrainjr. com
Nickjr. com
PBSkids.com
Pinterest.com
Preschooleducation.com
Starfall.com
Twistynoodle.com
finditva.com
vooks.com
Parents are welcome to send in a birthday treat for your child's class when it is their birthday but please keep it simple. A cookie or a small cupcake is perfect for them. You may also bring in boxed juice if you would like. We welcome party plates and napkins as well. That makes clean up easier for us. Please do not bring in a full sized cake or anything that is extra messy. We only have 10 to 15 minutes for snack time so we are not equipped to do a full fledged party. Candles are not allowed. Please remember the no nuts rule.  Thank you for your cooperation in this matter.