Mrs. Nary (Preschool 3, Lambs)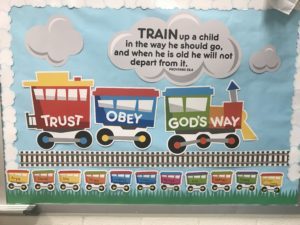 October 18, 2021
Dear Preschool Families,
Last week we had a great time learning about fire safety and fire fighters. We learned about stop, drop and roll, how to do a fire drill and how to crawl low and go under the smoke. We also learned about calling 911. We had some fun projects to go along with these lessons. Our saint of the week was John Paul II.
This week we will study the letter G and our reading story will be "The Gingerbread Man." That is always a favorite of the children. We will also read about the three billy goats gruff. In Religion we will learn that those who serve others are important. In Math we are working on the numbers 3 and 4. We are also working on our fine motor skills by trying to color in the lines and learning to hold and cut with our scissors. Some children are having some difficulty getting the hang of them.
This Friday will be a half day for the whole school for Professional Development for the teachers. Preschool dismissal is at 11:45. Please don't be late. Keep and eye on the weather for cooler temperatures. Make sure your child has a jacket or sweatshirt on those cool days. I have noticed a couple of children have had glass containers in their lunch box. We ask that you do not use these so we don't have to worry about breakage and someone getting cut. Thank you for all you do.
Kathy Nary
Prek3 Teacher