Mrs. Nary (Preschool 3, Lambs)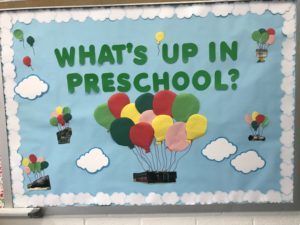 May 20, 2019
Dear Preschool Families,
I can't believe we are in our last two weeks of school! Hopefully by now everyone has signed up for Prek 4 because our classes are truly getting filled up. At last count we had over 30 students signed up! We are also doing pretty well with our Prek3 sign ups.
This week we are continuing our alphabet review. In Math we are talking about long and short. We will be reading stories about sea life and studying sea life in science. In Religion we are talking about how good people bear good fruit.
On Thursday we will be having a Teddy Bear Picnic with Mrs. W so everyone needs to bring a teddy bear for this activity. On Friday the school is having a half day for the Memorial Day holiday. Preschool dismissal is at 11:15. There is no school on Monday.
Next week we will have our end of the year program and celebration. Be on the lookout for a flyer from Mrs. Camarca with details on what to bring. The program is on Thursday at 10:30 in the All Purpose Room of the Junior School. We hope to see all of you there. Thank you for all your support.
Kathy Nary
Prek3A Teacher
Parents are welcome to send in a birthday treat for your child's class when it is their
birthday but please keep it simple. A cookie or a small cupcake is perfect for them. You may also bring in boxed juice if you would like. We welcome party plates and napkins as well. That makes clean up easier for us. Please do not bring in a full sized cake or anything that is extra messy. We only have 10 to 15 minutes for snack time so we are not equipped to do a full fledged party. Candles are not allowed. Thank you for your cooperation in this matter.