Mrs. Nary (Preschool 3, Lambs)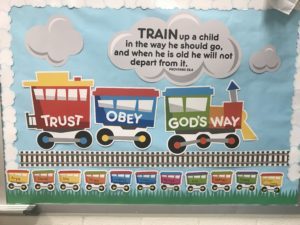 February 24, 2020
Dear Preschool Families,
It is hard to believe we are already at the end of February. The year is flying by. Your children have grown so much in the last few months. I am excited to see all the changes in them. They are really getting a handle on this school business.
This week will study the letter R and talk about rhyming. We will read stories about rhyming including some Dr. Seuss stories. In Religion we will talk about Lent in preparation for Ash Wednesday and the season of Lent. In Science we will do  some labs on observation and comparison. In Math class we will talk about rectangles.
We will attend mass twice this week, on Wednesday and Friday so please make sure your child arrives on time on those days ready to go to church. Please make sure they use the rest room before they arrive at school. Also, don't forget our fundraising opportunities. Thank you for your support.
Kathy Nary
Prek3A Teacher
Parents are welcome to send in a birthday treat for your child's class when it is their birthday but please keep it simple. A cookie or a small cupcake is perfect for them. You may also bring in boxed juice if you would like. We welcome party plates and napkins as well. That makes clean up easier for us. Please do not bring in a full sized cake or anything that is extra messy. We only have 10 to 15 minutes for snack time so we are not equipped to do a full fledged party. Candles are not allowed. Please remember the no nuts rule.  Thank you for your cooperation in this matter.