Mrs. Nary (Preschool 3, Lambs)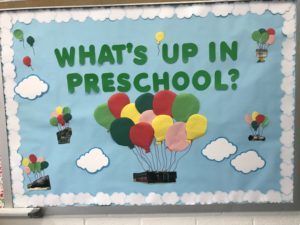 March 18, 2019
Dear Preschool Families,
Thanks to everyone who came out in support of the Book Fair last week. Hopefully Mrs. Wenger will be able to get many new books for the school library from the proceeds. We enjoyed learning about turtles last week with the letter T and we are increasing our knowledge about Lent. We did very well in mass on Friday.
This week we will study about weather in Science class. We will continue working on shapes with the diamond shape. Our letter of the week is the letter U and we will have fun talking about and reading stories about unicorns. They are much more fun than umbrellas. In Religion we will read about the Transfiguration and talk about prayer.
Please don't forget to send in your reregistration form as soon as you can. We will be making staffing and other decisions about next year very soon. Thank you for all you do for the school.
Kathy Nary
Prek3A Teacher
Parents are welcome to bring in a special snack for their child's birthday but please keep it simple. A cookie or a small cupcake is perfect for them. You may also bring in boxed juice if you would like. We welcome party plates and napkins as well. That makes clean up easier for us. Please do not bring in a full sized cake or anything that is extra messy. We only have 10 to 15 minutes for snack time so we are not equipped to do a full fledged party. Candles are not allowed. Thank you for your cooperation in this matter.