Mrs. Nary (Preschool 3, Lambs)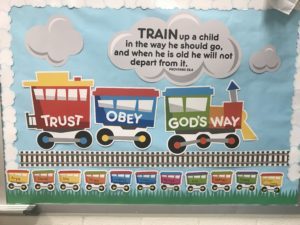 May 24, 2022
Dear Preschool Families,
This week in preschool we are finishing up our alphabet review. In Math class we are learning about patterns and doing pattern related activities. In Religion we are learning about Old Testament Heroes such as Noah and Moses and others. In Social Studies we are learning about different types of transportation,
We have a half day on Friday for the Memorial Day holiday so preschool dismissal will be at 11:45. Please be prompt. There will be no Aftercare on Friday and Monday will be a day off as well. We have been experiencing some challenging behaviors in the past few days. Please encourage your child to be on their best behavior for the rest of school so we may all enjoy our last days together.
Our last day of school will be Friday, June 3rd. That is a full day of school however, we will be having our end of the year celebration in the All Purpose Room at 10:30 until 11:30. The children will be singing some songs and saying some prayers. The children may dress up for the occasion. All are invited. Our program will be very short so please be on time or you will miss it. We are asking each family to bring in snacks to share. It should be something simple and easy to share. When our celebration is over you may take your child at that time or they may remain with us until 3:00. Please respond with the number of people attending and what you plan to bring. Thank you, Mrs. Nary
Child's Name___________________________________________________
I will bring_____________________________________________________
Number of people coming_________________________________________
I can help clean up Yes_________________ No______________________