Mrs. Nary (Preschool 4, Lambs)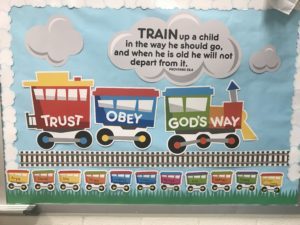 February 16.2021
Dear Preschool Families,
It looks like we may have some more bad weather this week. I will be sending home work for Thursday and Friday tomorrow in the backpacks. Please, if we don't need them at home send them back when your child returns to school. Packet pick up for online students will also be tomorrow after school. I don't believe I will have them ready before 3:00.
This week we have started a new book called "The Tug of War." It is an African folk tale. We are working on the letter R and starting on the number 10. In Religion we are beginning our study of Lent. Today we learned about Mardi Gras with our mask making activity. We will also learn about President's Day  with books and activities about George Washington and Abe Lincoln.
Listen for notices about school closures and delays. We follow Fairfax County Public Schools. The school usually sends out an email and a voice mail as well. Remember that if there is a two hour delay preschool drop off is two hours later than usual at 10:05. Thank you for all you do for us.
Kathy Nary
Prek4B Teacher
Here are some good websites that you can try out at home.
Catholicicing.com
Catholicmom.com
drjean.org
Funbrainjr. com
Nickjr. com
PBSkids.com
Pinterest.com
Preschooleducation.com
Starfall.com
Twistynoodle.com
finditva.com
vooks.com