Ms. Horton (Preschool 4, Little Doves)
Hello Parents!
During this time when students are at home, my goal is to keep you supplied with plenty of educational and age – appropriate activities for your child.  Please check your email for my lesson plan that includes the working links!  I will be posting/sending daily ideas, activity pages and more each week.  Remember, the best thing you can do to build your child's literacy skills is to read to him/her every day! Also, please try to limit screen time and maximize their time exercising (outside, if possible).  It is so important for developing minds!
You are welcome to contact me via email at piper.horton@stmikes22003.org with any questions or feedback.  Thank you for your support during this unprecedented time.  Together, we can keep our children engaged and learning!
Many blessings,
Ms. Horton
WEEK of MARCH 23rd – 27th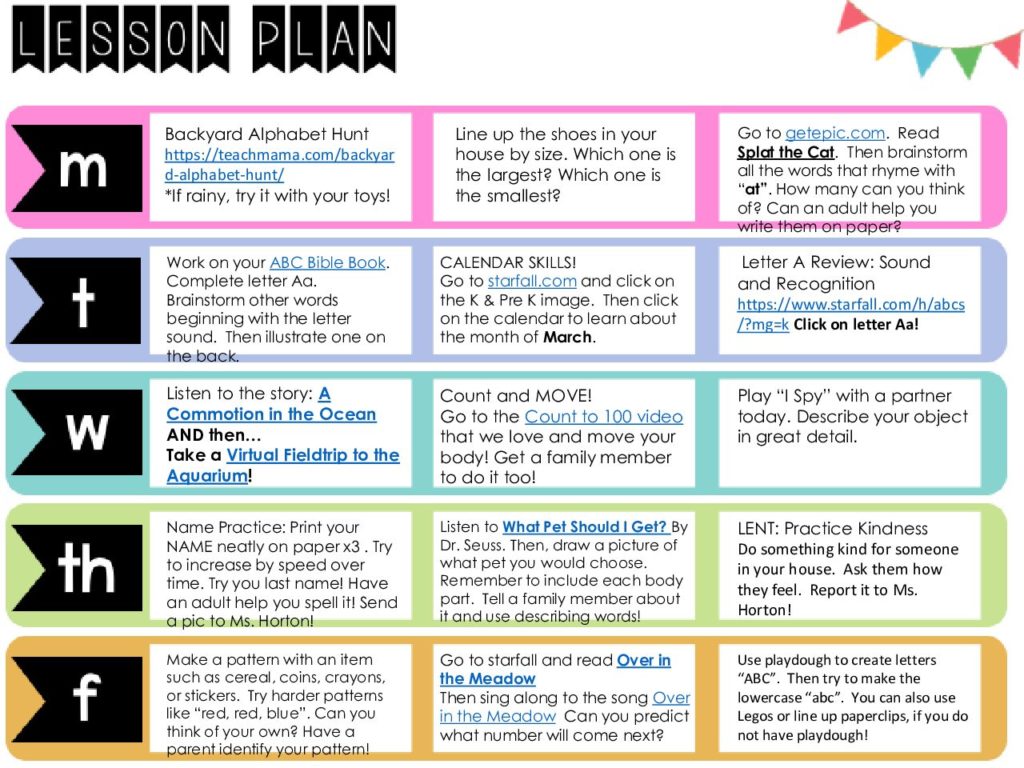 Week of March 18th – 20th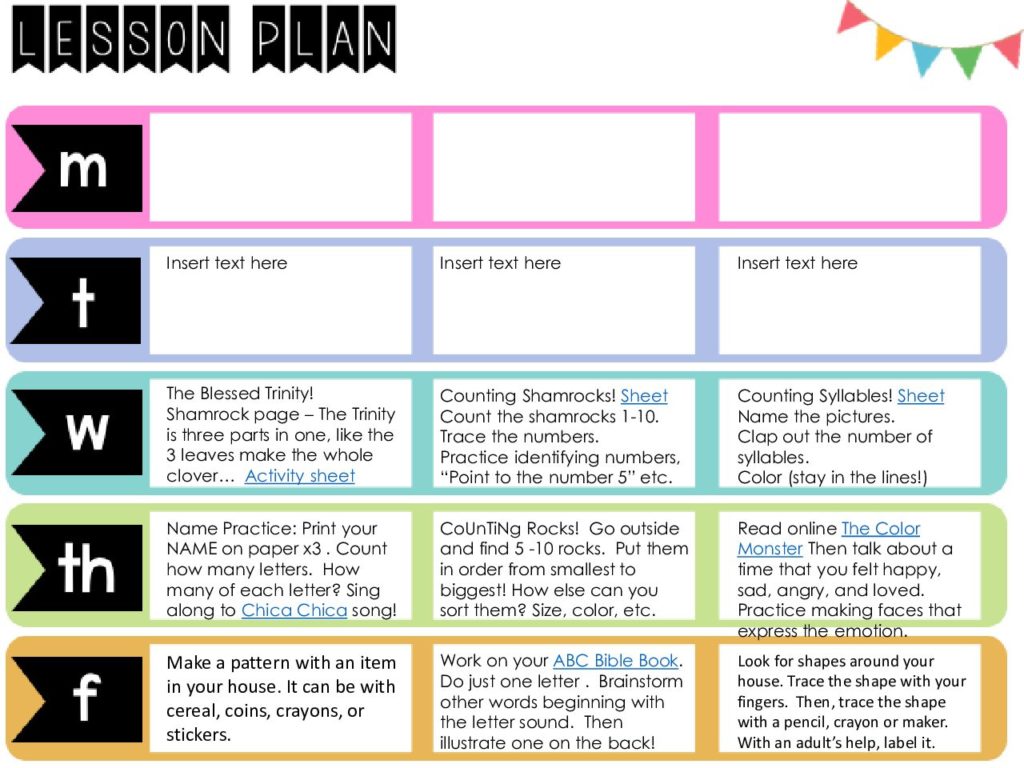 Since the school will be closed for at least two weeks, here is a list of fun websites suggested  for you to explore with your child.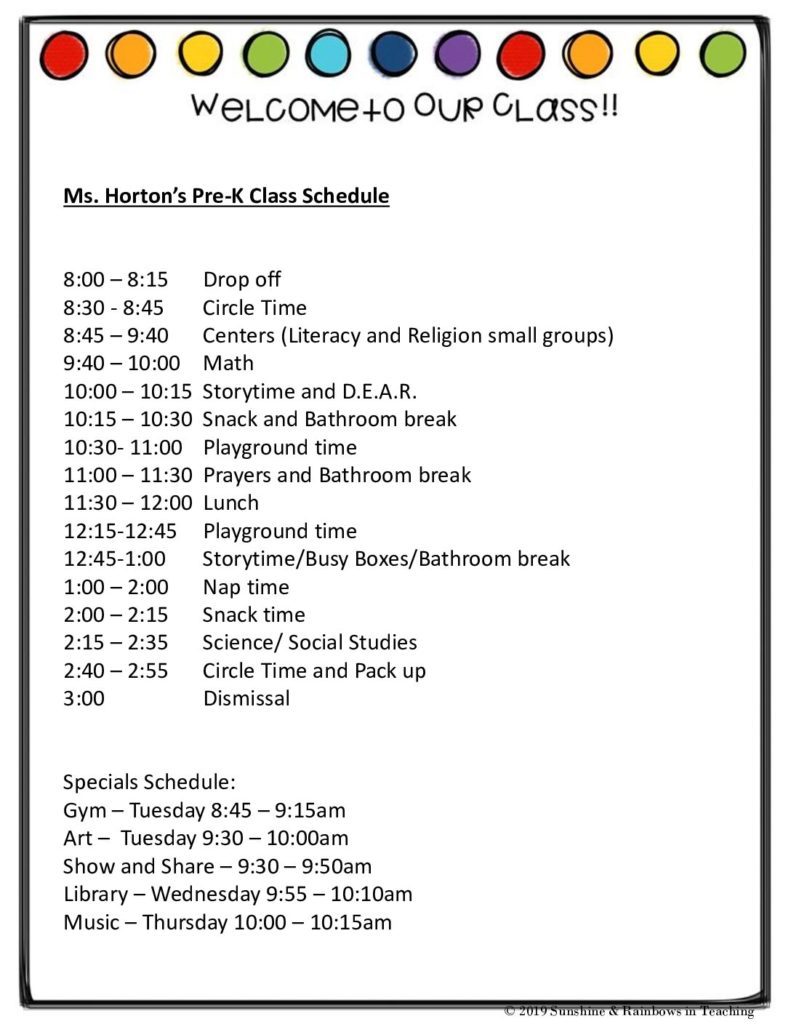 Other Important Information…
 Please check your child's yellow folder daily. Please send the  folder back to school in the backpack each morning.
Nap Blankets will be sent home each Friday for you to wash.  Please send them back on Monday inside the child's backpack.
If your child's lunch requires a fork or spoon, please send one in their lunch box. We do not have any extras. We eat lunch at 11:30am.
Show and Share! (Thursday!) Each child is invited to bring ONE item from home to share with the class.  The item should be able to fit inside the child's backpack and NO electronics please!
Please ensure your child has a weather – appropriate change of clothes in the classroom.
We follow Fairfax County Public Schools for any weather related school closures and delays.
If you have any questions, please contact me by email piper.horton@stmikes22003.org.