Ms. Horton (Preschool 4)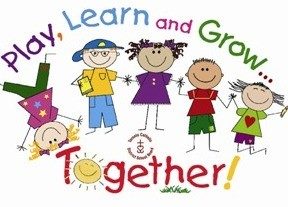 Dear Parents,
The children had a spectacular week despite the rainy weather!
We continued working with our literacy unit using "Peter and the Wolf".   We had fun rereading Peter and the Wolf using our own mini books!  The children really enjoy the different instruments that make up the musical accompaniment.   We were busy rereading many of our favorites books, such as "Pigeon" books and Nursery Rhymes. We also spent time each day reviewing letters and their sounds in different ways.  For example, we might sequence the letters and then match pictures of items that start with that letter.  All the children are making so much progress with their letter and sound identification!
During Math, the children had fun reviewing the calendar, months of the year and days of the week.  We practiced identifying "more" and "less", both with manipulatives and with actual pictures.  The children enjoyed doing an activity sheet that worked on number sense concepts.
In Religion, the children did a great job practicing their prayers!  We are focusing on the "Hail Mary" for the next few weeks.  We look forward to presenting it to you at our end of the year performance.  Additionally, we worked on the "Our Father" and many of the children are doing an excellent job memorizing the lines.  Keep practicing at home!
The children had a wonderful learning experience doing our live Butterfly Lifecycle activity!  This week we concluded our activity by setting the butterflies free.  It was adorable to see the children's expressions as they flew away.  We made the best of the rain by going to the gym and/or getting out some of our sensory play activities during inside recess.  The children had a blast working at the water table, sand center and more!
Our class is doing a fabulous job learning and playing together! Thank you for all your support!
God bless,
Ms. Horton
                                 *****The last day of Preschool is Friday June 1st.*****                                                       
The last day of Preschool is Friday, June 1st. We will have an end of the year program. (celebration at 2:15pm in the all purpose room, all are welcome to attend)
Important dates for May/June:
May 25 Friday : 11:15 am, dismissal (No after care available)
May 28 Monday : No school (Memorial Day)
June 1 Friday : Last day of Preschool
Specials Schedule:
Tuesday – Art and P.E.
Wednesday – Library and Music
 Friday – Mass at 8:30 am  The preschoolers are doing great during Friday school mass. They love walking and sitting with their "big kid" prayer partners. If your late arriving on Friday mornings, please bring your child to the church. Mass begins at 8:30 am. We walk over about 8:20 am.                                           
 –Show and Share **Please send ONE item from home that is small enough to fit in their backpack, but NO electronics, please.** 
Other News:
 Please check your child's yellow folder daily. Please send the  folder back to school in the backpack.
If your child's lunch requires a fork or spoon, please send one in their lunch box. We do not have any extras. We eat lunch at 11:30am.
We follow Fairfax County Public Schools for any weather related school closures and delays.
If you have any questions, please contact me by email piper.horton@stmikes22003.org.