Ms. Horton (Preschool 4)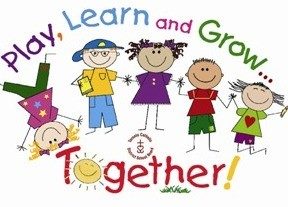 Dear Parents,
The children had fun learning new academic and social skills this week!
This week, we continued our new literacy unit, "The Tug of War".  The children listened to the story about a turtle that outsmarts the other animals. Then the children completed fine motor activities related to the story, such as tracing animal outlines.  The children enjoyed learning about letter "Yy" this week! We read several books featuring letter "Yy" such as "Yellow Dot", and "Alpha Oops".  We had fun creating a craft made up of yellow items pasted to a yellow "Y".  All of the children's crafts turned out awesome and original!
In Math, we reviewed numbers by working in group, as well as individual, centers.  The children really enjoy counting with interactive videos that have them moving their bodies to music! We also worked on identifying sizes and shapes, such as deciphering between "wide" and "thin" leaves.
In Religion, we continued our lesson called "Jesus Comes First in our Lives".  The children were caught in the act of showing how they put Jesus first in their lives.  For example, we might recognize a friend who lets another friend go first or does a great job taking turns.  The children really liked the positive feedback!
In Science, we explored our senses by working at different sensory activities.  We explored magnets and used magnets to build letters. Later in the week, we iced our own cookies with yellow icing and ate them.  "Y"ummy!
I hope everyone has a fabulous week!
God bless,
Ms. Horton
Specials Schedule:
Tuesday – Art and P.E.
Wednesday – Library and Music
 Friday – Mass at 8:30 am  The preschoolers are doing great during Friday school mass. They love walking and sitting with their "big kid" prayer partners. If your late arriving on Friday mornings, please bring your child to the church. Mass begins at 8:30 am. We walk over about 8:20 am.                                           
 –Show and Share **Please send ONE item from home that is small enough to fit in their backpack, but NO electronics, please.** 
Important dates for March/April:
Wednesday March 7 Spring Picture Day
Monday March 12 No school (Teacher work Day)
Friday March 30 No school (Good Friday)
April 2-6 No School (Easter Break)
April 9 School resumes
Other News:
 Please check your child's yellow folder daily. Please send the  folder back to school in the backpack.
If your child's lunch requires a fork or spoon, please send one in their lunch box. We do not have any extras. We eat lunch at 11:30am.
We follow Fairfax County Public Schools for any weather related school closures and delays.
If you have any questions, please contact me by email piper.horton@stmikes22003.org.