Ms. Horton (Preschool 4)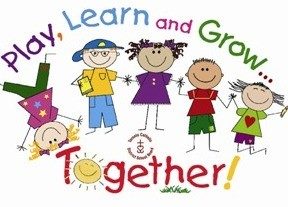 Dear Parents,
Our class had a fabulous week!
For literacy, we began our new unit using "The Elves and the Shoemaker".  We listened to the story as we looked at the pictures in our big book version.  The children worked on the concept of identifying the "top, middle and bottom" of objects.  We looked at parts of a whole too!  One way we studied these concepts was by looking at a "Snowman" and discussing what we saw at the top, middle and bottom.  We also talked about his different parts, and how all of the parts combined make the snowman! This week we were introduced to the letter "M".  We read books such as "If You Give a Moose a Muffin" and "If You Take a Mouse to School".  Next week will complete our "M" craft!
In Religion, we are learning all about the season of Advent!  This week we reviewed that Advent is the period before Jesus' birthday.  We read several books about the first Christmas, including "The First Christmas", "The Animals' Christmas Eve", "A Cat in a Manger" and more!  We also focused on Mary, Mother of God, by discussing how important she is to be chosen to be Jesus' mother. We brainstormed all the things that Mary would need to take care of baby Jesus.  We enjoyed looking at the Nativity scene and naming the people in it too.
For Math, we made Christmas Trees made up of shapes of triangles, rectangles and squares.  The children loved adding their own details to it using things like glitter, paper ornaments and stickers.  They are hanging outside of the classroom.  If you get the opportunity, come check them out!
In Science, we focused on the Season of Winter.  We read the story "When Winter Comes" and talked about the characteristics of winter, such as the bare trees, where the animals sleep, and, of course, snow!  The children watched with inquisitive minds as we watched a cup of ice melt throughout the day to show that ice and snow are made of water!  Weather permitting, I hope everyone gets outside this weekend and experiences the snow first hand!
Science Tip: If it snows this weekend, use it as an opportunity to learn about "winter".  Have your child help pick out what to wear.  Then ask them to tell you why they chose boots over sandals etc.  Build a snowman and then take a picture of it.  Watch how it changes (or doesn't) throughout the day as it warms up.  Investigate snow, (i.e. is it heavy, light, cold, warm, squeezable, build-able). Have fun as a family!!
Finally, a friendly reminder about our Christmas Concert on Thursday…   We will begin promptly at 10:00am.  If you get there 10 mins late, you may miss the entire show!
God bless,
Ms. Horton
December Dates to Remember:
**December 14th – Christmas Concert for Ms. Horton's class!  It will begin at 10:00am and be located in the All Purpose Room inside the Junior Building.  *Light Refreshments will be available after the concert. Please bring one food or drink item to share with the class ( such as brownies, cookies, fruit, mini water bottles or juice boxes etc.).
December 18th through January 1st – Winter Break; *January 2nd – Classes Resume
Specials Schedule:
Tuesday – Art and P.E.
Wednesday – Library and Music
 Friday – Show and Share **Please send ONE item from home that is small enough to fit in their backpack, but NO electronics, please.**
If you have any questions, please contact me by email piper.horton@stmikes22003.org.