Mrs. Covington (Kindergarten)
Week of Tuesday 5/26 - Friday 5/29
Subject
Monday
Tuesday
Wednesday
Thursday
Friday
9:00 Morning Prayer and Work

NO SCHOOL: Memorial Day

🙏 9:00 Morning Prayer

📓 Morning Journal:

First & Last Name

Tuesday, May 26, 2020

she, there, out

draw a picture 🎨

🙏 9:00 Morning Prayer

📓 Morning Journal:

First & Last Name

Wednesday, May 27, 2020

have, am, do, did

draw a picture 🎨

🙏 9:00 Morning Prayer

📓 Morning Journal:

First & Last name

Thursday, May 28, 2020

so, get, like, this

draw a picture 🎨

🙏 9:00 Morning Prayer

📓 Morning Journal:

First & Last Name

Friday, May 29, 2020

will, yes, went

draw a picture 🎨

9:30 Reading & Writing

1. practice the letter "Jj says /j/"

2. 🚌 SuperKids' Club Units 8-9 (KQJ): L. 127-131 p. 22-33

3. ✍ Handwriting book Units 1-3

4. read or be read to for 20 minutes

(click the READING tab for lessons & info)

1. practice the letters "Xx says /x/"and "Yy says /y/"

2. 🚌 SuperKids' Club Units 10-11 (XYZ): L. 132-133 p. 1-3

3. ✍ Handwriting book Unit 4

4. read or be read to for 20 minutes

(click the READING tab for lessons & info)

1. practice the letters "Xx says /x/"and "Yy says /y/"

2. 🚌 SuperKids' Club Units 10-11 (XYZ): L. 134-137 p. 4-14

3. ✍ Handwriting book Unit 4

4. read or be read to for 20 minutes

(click the READING tab for lessons & info)

1. practice the letter "Zz says /z/"

2. 🚌 SuperKids' Club Units 10-11 (XYZ): L. 138-140 p. 15-23

3. ✍ Handwriting book Unit 4

4. read or be read to for 20 minutes

(click the READING tab for lessons & info)

1. practice the letter "Zz says /z/"

2. 🚌 SuperKids' Club Units 10-11 (XYZ): L. 141-145 p. 24-33

3. ✍ Handwriting book Unit 4

4. read or be read to for 20 minutes

(click the READING tab for lessons & info)

10:45 Math

9-1 Pennies and Nickels p. 299-300

9-2 Count On from Pennies and Nickels p.301-302

9-3 Dimes and Quarters p. 303-304

9-4 Count On from Dimes and Quarters p. 305-306

(click the MATH tab for lessons & info)

10-1 Time Sequence: First, Next, Last p. 337-338

10-2 Calendar p. 339-340

(click the MATH tab for lessons & info)

10-3 Calendar: Yesterday, Today, Tomorrow p. 341-342

(click the MATH tab for lessons & info)

10-4 Seasons p. 343-344

10-5 More Time, Less Time p. 345-346

10-6 Time on the Hour p. 349-350

10-7 Tell the Time p. 351-352

10-8 Problem Solving: Use a Model p. 353-354

(click the MATH tab for lessons & info)

11-1 Compare by Size p. 365

11-2 Compare by Length p. 367

11-3 Order by Length p. 369

11-4 Compare by Height p. 371

11-5 Measure Length p. 373

11-6 Measure by Distance Around p. 375

(click the MATH tab for lessons & info)

11:15 Religion

Lesson 19: GOD SHOULD COME FIRST IN OUR LIVES p. 54-55

Lesson 20: GOD CARES FOR US AND ALL HE HAS MADE p. 56-57

practice prayers

practice prayers

12:45/1:15 Social Studies/Science

Create and Explore / 5 Senses Scavenger Hunt

Let's Find Out: High Five for Summer Safety (May/June)

Let's Find Out: Busy, Buzzy Bees (May/June)

Let's Find Out: Super Sea Turtle (May/June)

Let's Find Out: Taking Care of Baby (May/June)

12:45/1:15 Specials

NO SCHOOL: Memorial Day

Today's Specials:

Spanish: Mrs. Acevedo's Website; ZOOM Class at 12:45 pm

Library: Mrs. Wenger's Website; virtual lesson in email

Today's Special:

Art: ZOOM Class at 10:45 am

Music: Mrs. Rajnes Website; virtual lesson on website

Today's Special:

PE: ZOOM Class at 12:45 pm

STEM: Mr. Kottcamp's Website & LabLearner resources; virtual

Today's Special:

Faith and Fun Friday! 🙏💖😀

Wedding of Q and U!

Daily Information / Homework

1. 🚌 READING: Superkids Club book Units 8-9 (KQJ); All Tests up to Club Progress Test 3 (SuperKids Online Fun)

2. ✍ WRITING: Handwriting Book Unit 3

3. ➕ MATH: Ch. 9 p. 299-306

4. 🙏 RELIGION: p. 32-53

5. 🔍 SOCIAL STUDIES/SCIENCE: Let's Find Out: Caterpillar, Litterbug, Safety

* Please submit your work on SEESAW by Tuesday, May 26th *

1. 🚌 READING: Superkids Club book Units 10-11 (XYZ); All Tests on SuperKids Online Fun (Meet Progress Test 1 – Club Progress End-of-Semester Test)

2. ✍ WRITING: Handwriting Book Unit 4

3. ➕ MATH: Ch. 10 p. 337-346; 349-354

4. 🙏 RELIGION: p. 54-57

5. 🔍 SOCIAL STUDIES/SCIENCE: Let's Find Out: Safety, Bee, Turtle, Baby

* Please submit your work on SEESAW by Friday, May 29th *

1. 🚌 READING: Superkids Club book Units 10-11 (XYZ); All Tests on SuperKids Online Fun (Meet Progress Test 1 – Club Progress End-of-Semester Test)

2. ✍ WRITING: Handwriting Book Unit 4

3. ➕ MATH: Ch. 10 p. 337-346; 349-354

4. 🙏 RELIGION: p. 54-57

5. 🔍 SOCIAL STUDIES/SCIENCE: Let's Find Out: Safety, Bee, Turtle, Baby

* Please submit your work on SEESAW by Friday, May 29th *

1. 🚌 READING: Superkids Club book Units 10-11 (XYZ); All Tests on SuperKids Online Fun (Meet Progress Test 1 – Club Progress End-of-Semester Test)

2. ✍ WRITING: Handwriting Book Unit 4

3. ➕ MATH: Ch. 10 p. 337-346; 349-354

4. 🙏 RELIGION: p. 54-57

5. 🔍 SOCIAL STUDIES/SCIENCE: Let's Find Out: Safety, Bee, Turtle, Baby

* Please submit your work on SEESAW by Friday, May 29th *

1. 🚌 READING: Superkids Club book Units 10-11 (XYZ); All Tests on SuperKids Online Fun (Meet Progress Test 1 – Club Progress End-of-Semester Test)

2. ✍ WRITING: Handwriting Book Unit 4

3. ➕ MATH: Ch. 10 p. 337-346; 349-354

4. 🙏 RELIGION: p. 54-57

5. 🔍 SOCIAL STUDIES/SCIENCE: Let's Find Out: Safety, Bee, Turtle, Baby

* Please submit your work on SEESAW by TODAY, Friday, May 29th *
Dear Kindergarten Families,
Thank you for your continued patience, flexibility, support, and all that you do!
Please check out ALL the tabs for Kindergarten's website 🙂
IMPORTANT DATES:
Friday, May 29, 11:45 am: Celebrate the Wedding of Q and U
* Dress in your "Sunday Best" and join us in celebrating the Wedding of Q and U during our lunch and after! I will email the activities to print in a separate email.
* Friday will still be a learning day until 11:45 am.
Monday, June 1, 9:30 am: Career Day Speaker
* Jessica Albers, Pediatric Registered Nurse
Tuesday, June 2, 3:00-4:30 pm: Kindergarten's Student Pick-Up/Drop-Off Day
* The kindergarten families are encouraged to drop off/pick up school materials (textbooks, workbooks, Chromebooks, library books, etc.)
* If your student attends Title 1 class with Mrs. LaBrecque, she is encouraged to return any Title 1 materials to school on this day as well.
Wednesday, June 3, TBD: Virtual Field Day
The Saint Michael's students are scheduled to have a virtual field day on June 3rd. Mr. Webb and Mr. Kottcamp are still coordinating times for each grade level. Please stay tuned for more information about a start time for our class.
Friday, June 5, 10:00 am: *KINDERGARTEN GRADUATION*
* Please join us for an exciting end of the year "Graduation Parade" to celebrate all of our Kindergarten students' accomplishments and learning.
* Please line up in your cars like you would for morning drop off in front of the Senior Building. Teachers will be there to guide you.
* Decorating your car is encouraged! Students should dress up in their "Sunday Best" and wear their graduation cap.
* Please feel free to invite your families and friends.
* We will do a few laps around the main school's parking lot. NO ONE IS ALLOWED TO GET OUT OF THEIR CARS! Mrs. Hughes and I will have something for your student.
Wednesday, June 10, 11:00 am: Last Day of School
Next week info:
* First, we need to finish our Math Textbook Chapters 11 & 12.
* More Importantly 🙂 We will be having many fun virtual activities: a luau party; a camp out at 7:00pm; backyard biologists; bedtime stories at 7:00 pm; graduation picture on Thursday, virtual field trips; and more.
* Invitations and information will be coming soon.
* Let me know if you have any ideas for virtual fun next week.
* Also let me know if you are available to be a Mystery Reader at some point during the week!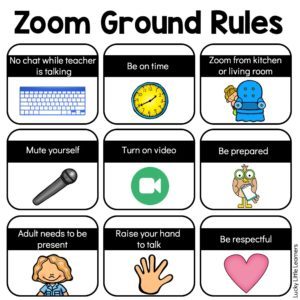 SCHOLASTIC BOOK CLUB
Book Code is P C T F F
Please do not hesitate to contact me, with questions or concerns.
Thank you for being such wonderful parents!
God bless,
Mrs. Covington
email: laura.covington@stmikes22003.org
website: https://stmikes22003.org/homework/mrs-covington-kindergarten/